Silver Peaks Outfitters Colorado Elk, Deer & Bear Hunts · Cortez, CO
San Juan Mountains GMU 711
Furnished hunting cabin
Hunting on 1,000 secluded acres
Surrounded by USFS/BLM land
Archery, rifle, muzzleloader hunts
Elk, mule deer, black bear hunts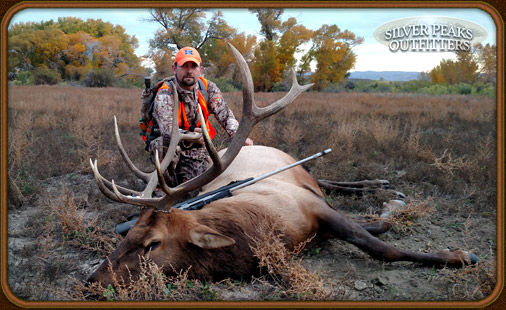 Silver Peaks Outfitters: "The Ponderosa" Hunting Camp#5
Strictly managed for wildlife, 1000 VERY SECLUDED private acres, surrounded by thousands of acres of US Forest Service and BLM lands in Southwest Colorado!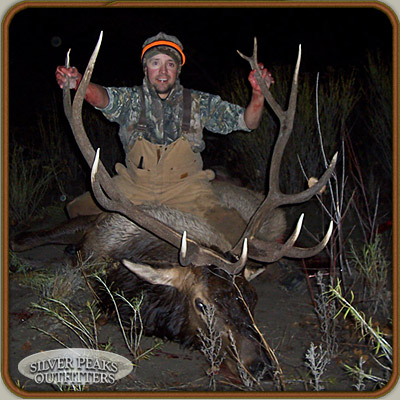 We call it The Ponderosa, a furnished cabin on one thousand very secluded private acres.
This comfortable cabin will be furnished with beds with mattresses, 30" gas range, it's well insulated and has efficient wood heat. The cabin includes water, cooking utensils, maps, propane, etc. All you'll need is your personal gear, bedroll, hunting supplies and the groceries of your choice! For the combination rifle seasons we add this to our Camp #6 for a great Elk & Mule Deer Hunt.
The area is mostly covered with Ponderosa Pine and Oak Brush with pockets of Aspen. Several rugged canyons run down off the mountain; numerous secluded side canyons take you further down into the Pinion & Juniper country. Tens of thousands of acres of US Forest Service and BLM lands surround this private parcel and add endless opportunities for quality Colorado trophy Elk, Mule Deer and Black Bear hunting.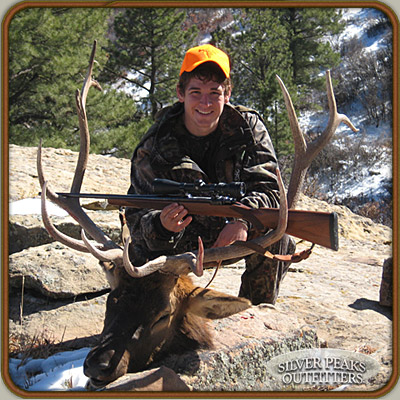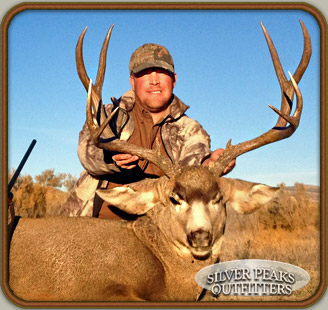 This private parcel of 1,000 Acres is strictly wildlife managed. We've been improving the already excellent habitat by building more reservoirs, making food plots for the game and fertilizing the existing natural vegetation.