Silver Peaks Outfitters Mule Deer, Elk & Bear Hunts · SW Colorado
Trophy Deer, Elk & Black Bear
San Juan Mountains GMU 711, 70
Landlocks 1000s of public acres
No pressure from other hunters
New, fully furnished cabin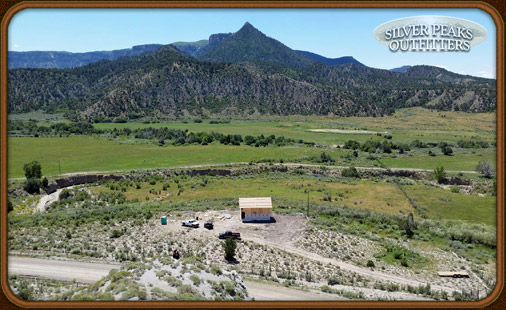 Silver Peaks Outfitters: Elk, Deer & Bear Hunting Camp#8
Enjoy Access to Thousands of Secluded Private Acres, BLM and National Forest Service Land in Prime Hunting Habitat, with Cabin Accommodations!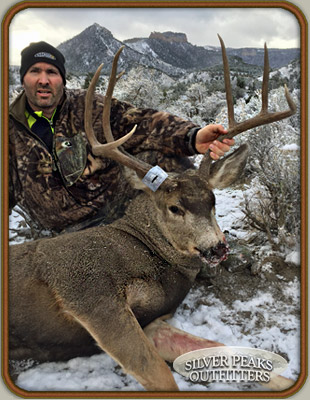 Top Quality Trophy Elk, Mule Deer and Bear Hunting with LOTS of ELBOW ROOM...
We have about 1,200 acres of strategically located private lands preventing access to 6,000 - 7,000 acres of landlocked BLM country. SPO's Camp #8 also gives you access to other public lands that amount to thousands & thousands of acres of USFS & BLM lands. These public lands would have very limited access to other hunters. We are steadily adding more private leased land to this location.
From the irrigated hay fields near the cedars & pinions, at about 6800 ft, the terrain rises quickly thru the Ponderosa Pines. Above that are the Aspen & Spruce covered canyons, with draws & mountainsides at over 9,000 ft. of elevation. There are lots of ridges & hillsides in between that overlook vast amounts of prime hunting real estate, with plenty of ponds, springs and meadows. These private lands are located in GMU 711 and 70.

There is a brand new, fully furnished cabin with electricity and running water, all ready to move in. Just bring your bedroll, your groceries, your personal belongings & enjoy a premium hunting experience!